Projects
LAN Parties
Starting with private sessions in the basement around 1997, I was involved in organizing LAN (local area network) parties with up to ~3,500 attendees (reached in 2005 at Northern LAN Convention, now just NorthCon, still by far the biggest German event) in the teams of NWS, unitedLANs (unfortunately, the website is now offline), Northern Network Gamers Association, and innovative LAN Entertainment.

Regarding unitedLANs, I was interviewed by the two major German lanparty portals at that time, LANParty.de and PlanetLAN:
Demoscene
Being a follower of the demoscene since the mid-90s, I've only visited a single event (Ambience 2001 in Venlo, The Netherlands) until, in 2009, I finally got closer to the scene and joined the organizer team of Breakpoint, a major party series in the beautiful town of Bingen am Rhein.
Breakpoint was discontinued in 2010 and I joined the team of its inofficial successor, the Revision party in Saarbrücken.

Both Breakpoint and Revision were/are traditionally held annually at Easter and were/are the biggest pure scene event throughout the world with more than 1,000 attendees.
Websites
Here are some of the many websites I created in more than ten years of being into web design, later extended by web development/programming and database design.
Meanwhile, many of the sites built are now obsolete or offline (or both), and others are even forgotten (which presumably isn't necessarily a bad thing).
Sportphysiotherapie Dennis Thyen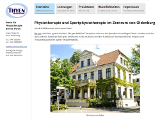 Saunabad Friesische Wehde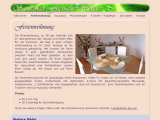 Fussi auf'm Dobben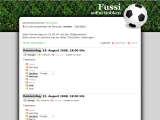 Find local players for playing soccer in the meadow.
erpwerk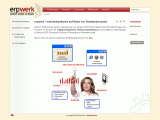 Setup and customization of a Joomla-based site, custom template design.
BTB Oldenburg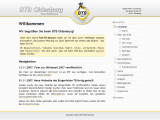 about: basketball club
contribution: design, code, gallery
when: 2007
BTB Royals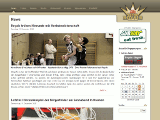 about: basketball team
contribution: design, code, lots of custom features, hosting, maintenance
when: 2006-present
Außerschulische Partner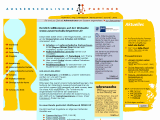 about: cooperation between external tutors, learning locations and schools
contribution: web standards and usability enhancement, database redesign, code rewrite, custom Google Maps overlays, various enhancements, administration
when: 2006-2007
modforge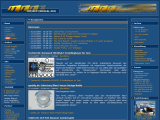 about: hardware, casemodding, watercooling
contribution: design realisation and enhancement, code, article system, gallery, some content, hosting, maintenance
when: 2003-2009
NWSnet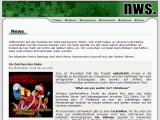 about: lanparty
contribution: design, code, content, hosting, maintenance
when: 1998-2007
NOSS (Netzwerk Oldenburger Schulmediatorinnen und Schulmediatoren)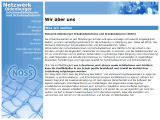 about: conflict prevention and mediation at school
contribution: design realisation, code
when: 2006
aqua computer Berlin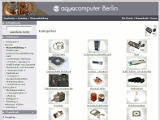 about: hardware shop, watercooling, aqua computer reseller
contribution: osCommerce installation, configuration and customization
when: 2005
Surfschule Großes Meer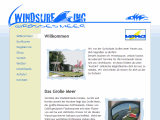 about: surfing/sailing school
contribution: design, code
when: 2005
team.dojo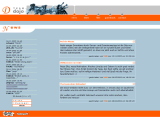 about: online gaming group
contribution: design refactoring/integration, code, hosting, maintenance
when: 2002-2005
homework prod. (original)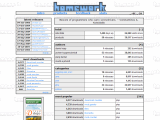 about: code
contribution: design, code, content, hosting, maintenance
when: 2001-2005
Verantwortung in der Informatik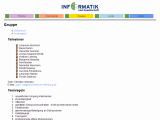 about: course at university
contribution: markup, first style
when: 2003-2004
freiton.tv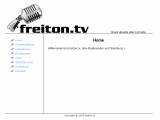 about: local music magazine on TV
contribution: original design, guestbook code
when: 2003
Felicity Factory
about: software project at university
contribution: static design
when: 2003
CineWare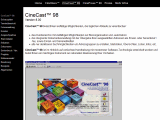 about: software for casting/actor/model agencies
contribution: static design
when: 1998
Nothing older here because … you probably wouldn't want to see that ;)